Manageable and Predictable Sales
Liz Heiman is the Sales Operating System Architect and the founder of Re: Sales™. Liz guides "Ready-to-Scale" founders and CEOs to take the chaos out of sales so they can create a more sustainable growth strategy that strengthens the pipeline and streamlines their process to increase revenue on a predictive basis.
Early in her career, Liz trained some of the world's powerhouse sales organizations. Using Strategic Selling and Conceptual Selling, she helped them boost sales by improving their sales processes and systems. Now her focus is start-up and mid-sized companies selling into complex B2B environments, including medical, government, and enterprise.

Liz's team uses strategy and process to build a roadmap for success that drives extraordinary growth. While most clients achieve the sustainable year-over-year growth they need, others have realized exponential growth very quickly; as much as $10 million in one year. Liz is on a mission to challenge assumptions, build trust, and make founders' dreams come true.

R
e: Sales™
is a sales system and operations consultancy designed to create effective sales systems to propel your company's growth.
Do you fully understand your lead strategy? Sales strategy? Sales funnel operation and effectiveness? Does your value proposition speak to the right audience?
When you work with Re: Sales™, you will receive the following high-impact takeaways:
· Make your sales positioning and messaging sell your product or service.
· Craft a lead generation plan that supports sales goals.
· Craft the right messaging strategy for your audience(s).
· Attract and hire the right salespeople for the job.
· Define the sales process to close more deals.
· Manage your sales team around the funnel.
· Establish and reinforce consistent expectations for the team.
· Interpret funnel activity to determine where to allocate resources.
· Correlate your marketing and messaging to your sales.
Having a fully functioning, effective sales program is the first key to business growth.
Who we work with:
We work with companies in all sectors, with at least $5 million in annual revenue. Our programs are custom designed to your business needs and goals and can align to build a sales department from scratch or revitalize your existing one. We work with CEO's, COO's or CMO's looking to change their sales dynamic.
Build the sales strategies and systems that will drive your business.
Reach out today and let's get started.
The
Re: Sales™

Philosophy: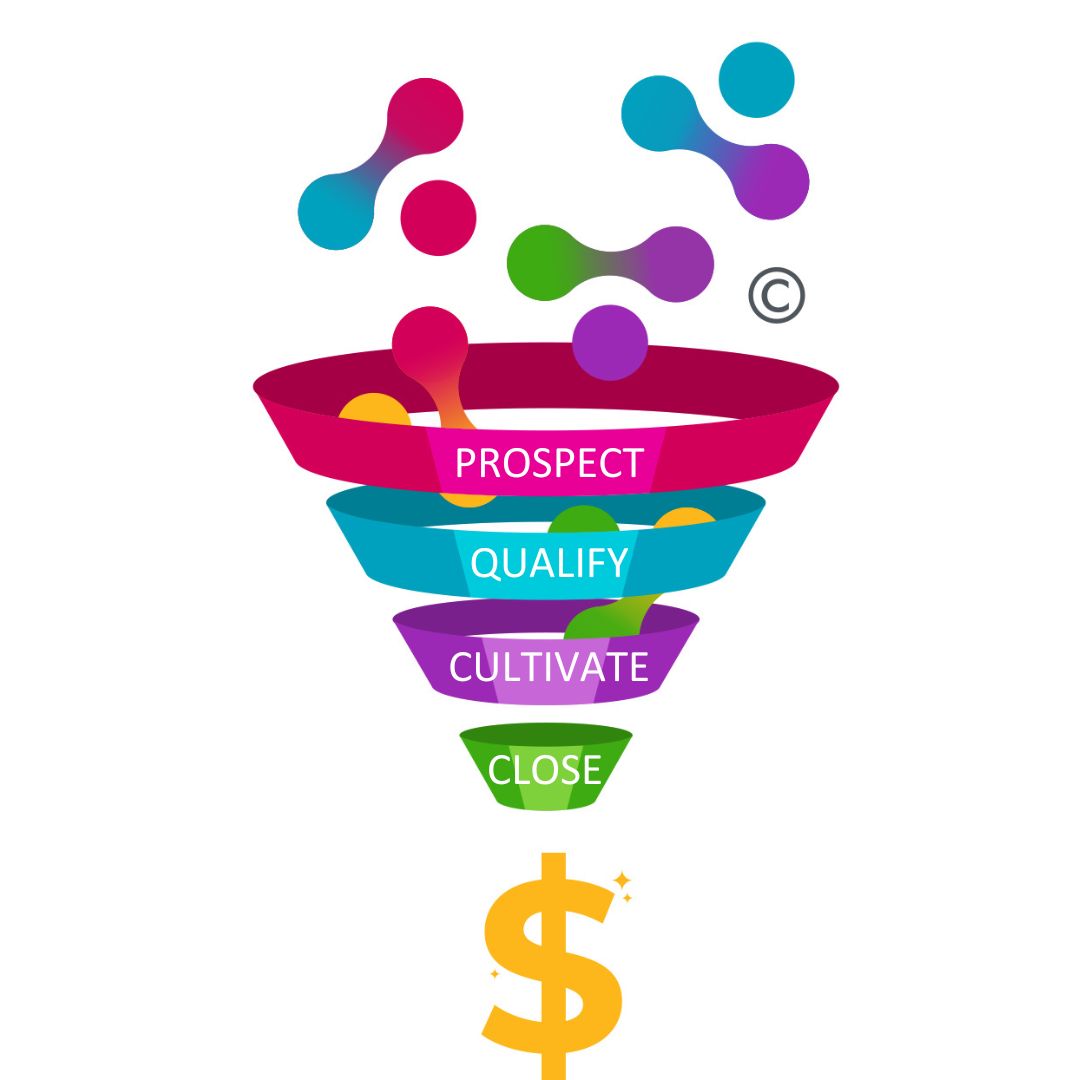 Sales Process is Powerful and Sales Strategy Drives Success
I learned about the power of process early in my career. As the Director of Asia Pacific for Miller Heiman, I was responsible for a team of Independent Consultants who had been selling longer than I had been alive. I couldn't manage them in the traditional way. I quickly learned that by implementing the systems and processes necessary to grow the division, I could manage the processes so that it was a win for them to follow. Together we began to grow the region, and everyone was successful.
After a year of consistent growth, I realized that although managing the process was useful; I was focused on the day-to-day tactics of growing the region. If I wanted to hit my $5 million goal, I needed to be strategic. So, I built my first strategic plan. I soon found that by implementing the strategy, we were on track to hit the 5-year goal.
After leaving Miller Heiman, I spent 15 years building systems and strategies and the results were staggering.
When I started focusing on sales again, I realized that I was building the same strategies and processes repeatedly, and they were working. I understood that effective sales organizations need the same strategies, frameworks, systems, and processes to grow consistently. So I developed the
Re: Sales™ Sales Operating System
for start-ups and SMBs that need to increase sales. for start-ups and SMBs that need to increase sales. for start-ups and SMBs that need to increase sales.